Dry baked goods
STICKS
PRESS SP
Variable and customised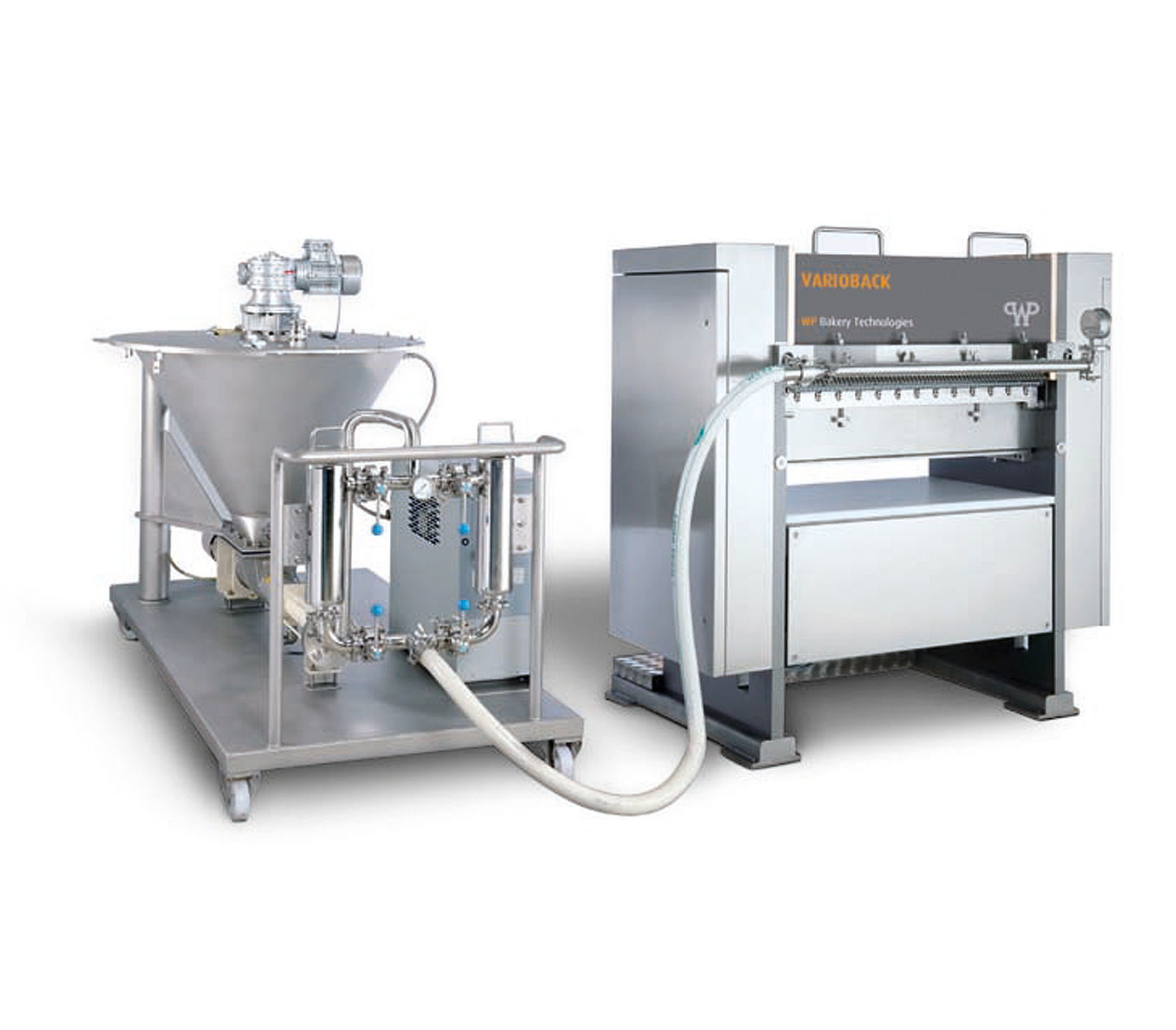 High product quality
Short payback period
High availability
The principle: variable and customised
Whether its classic, filled or twisted sticks: the SP STICKS PRESS is extremely flexible and can be perfectly adapted to customised requirements. With the SP STICKS PRESS, you can produce various product types because a range of product diameters and shapes can be achieved by using appropriate nozzle geometries.

Thanks to interchangeable nozzle bars, the retooling times to other products are reduced to a minimum. The SP STICKS PRESS can be combined with components for manufacturing crackers and and moulded-biscuit products, such as cocktail pretzels. The trend in the pretzel-type sector are savoury fillings such as peanut, chilli and tomato mixtures and chocolate fillings top the list of sweet flavours.
The dough is fed into the hopper of the machine via a dough proportioning hopper. A corrugated roller conveys the dough into the pressure chamber. The dough is pressed into thin, endless strands of dough through nozzles that are distributed over the entire width of the machine.

The speed of the corrugated roller can be regulated via a frequency-controlled three-phase motor so that the exit speed of the strands of dough from the nozzles is matched to the speed of the oven belt.
High performance, maximum benefits and modular options
The SP STICKS PRESS is intended for manufacturing sticks with diameters of approx. 3 to 5 mm. The smallest possible diameter for filled sticks is 6 mm. The dough exit speed is up to approx 14 metres/minute. A working width of 1,200 mm thus achieves an hourly output of max. 400 kg of baked sticks. The exact output depends on the individual recipe, the diameter of the sticks and the oven size.
Smart control:

Touch-Screen Operator Panel, Siemens SPS

Energy efficiency:

Efficiency class IE2 for drive motors

Hygiene:

wash down
easy access
stainless steel
Dough exit speed
up to 14 m/min
Capacity
max. 400 kg of baked sticks/h
Optionen
Operator panel for operating and monitoring the sP sticks press with lye bath
Automatic dough feeding to the SP STICKS PRESS notching / cutting device
Salt sprinkler with transverse discharging worm for returning excessive salt
Biscuit-moulding machine for combined production of sticks and pretzels
Whether classic, filled
or twisted sticks




Customized shapes are possible on request.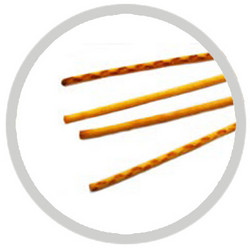 Classic Sticks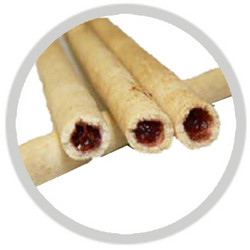 Marmelade Sticks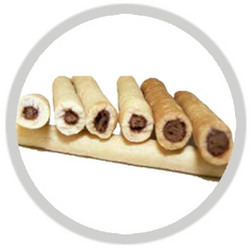 Schokolade Sticks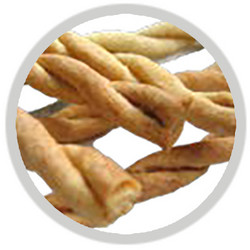 Twisted Sticks